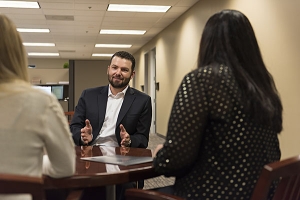 Our satisfied, long-term clients count on Pacific Claims Management to provide them with a comprehensive suite of  services to help them operate at peak efficiency, performance and profitability. These include:
Claims Administration                       

Medical Bill Auditing & Alignment

Utilization Review                             

Financial Services Collaboration

Lien Management Services               

MMSEA Reporting

MPN Service Options                         

EDI Compliance
Premium Claims Administration & Strategies…
Custom tailored programs servicing public and private self-insured entities
Expertise in management of captive groups, JPA's and guaranteed cost programs
Utilizing time tested and cutting edge best claims practices
Consistently effective processes anchored through communication, engagement, partners and results
Efficient claims handling resulting in cost savings
Setting a new standard for TPA performance
Managed care the way you want it: Flexible. Reliable. Affordable.
With PCM's large selection of preferred, conflict-free vendors, you enjoy managed care with greater flexibility, enduring relationships and cost-effective performance.
Medical Bill Auditing & Alignment
Software integration

Contracted PPO network

Full reporting capabilities

Consistent with the most current regulations and fee schedules
Medical Provider Network
Established custom network

Multiple partner options for selection

Capability for placement in client-owned network
Utilization Review
Customized review plan & referral criteria

Web-based adjuster software approval system

Appropriate use of peer review

Client specific URO capabilities
Nurse Case Management
Outsourced service to select industry experts

Selective criteria for referral to nurse

Active monitoring for appropriate utilization of services throughout the claim